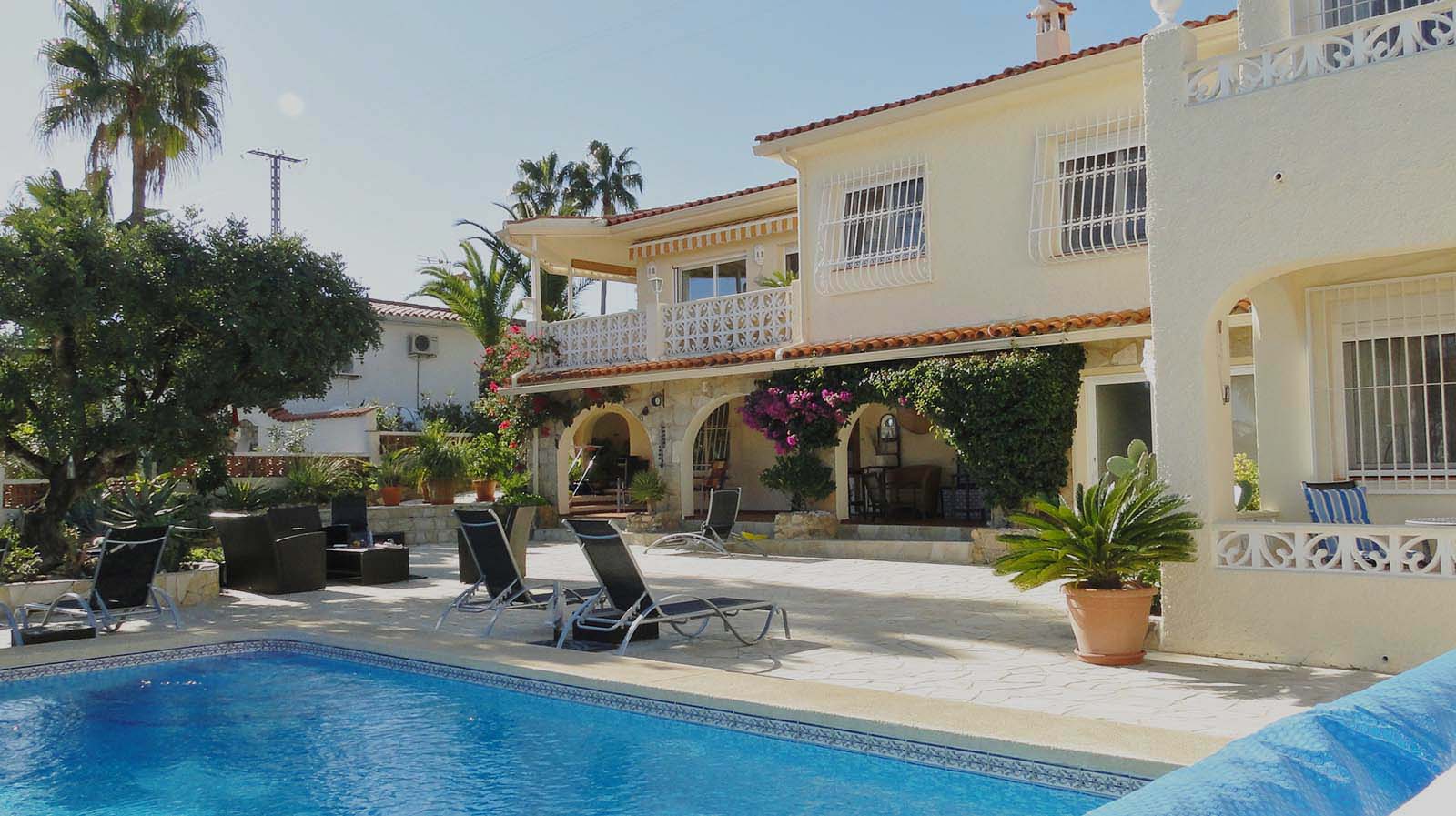 Welcome to
Residence Bougainville
Take a look at our apartments
In our charming villa with 3 holiday apartments you will find the perfect place to relax and enjoy a comfortable summer as well as for those who prefer a longer visit during the winter.
All two-room apartments are uniquely situated and furnished. There are lots of things to do in the area, but of course you are welcome to relax by our own swimming pool and you can use the several lounge areas in the garden.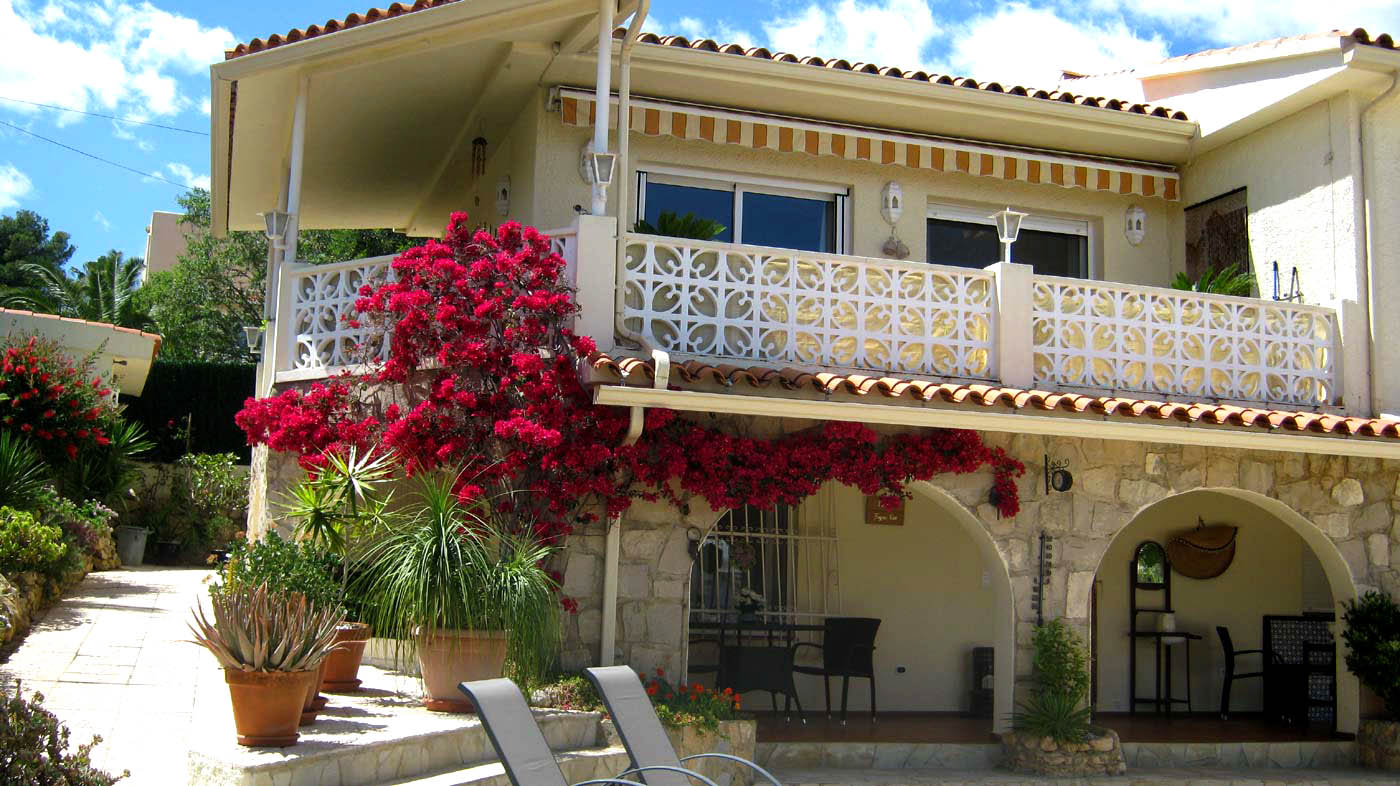 Residence Bougainville
La Nucia is situated only a few kilometers  from the popular destinations Benidorm, Albir and Altea. It is a quiet and spacious village. In a nice green urbanization you find Residence Bougainville, a charming villa with with 3 holiday apartments.
Nearby there are many possibilities for experiencing culture, sports and recreation. The Costa Blanca also offers you the most beautiful beaches, nice boulevards and several old Spanish villages with their markets and pubs.
Standard Facilities:
Every apartment has: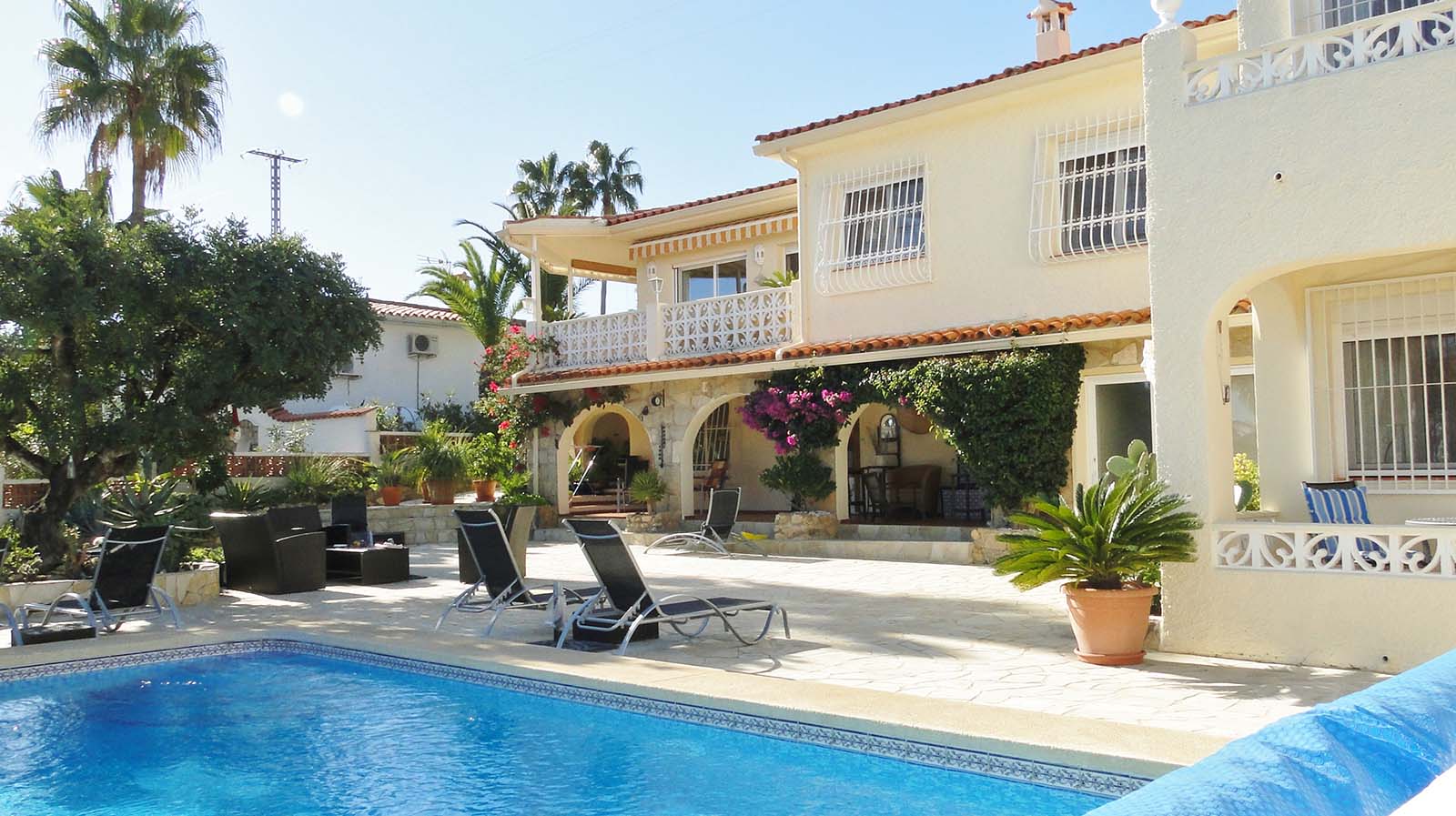 "The surroundings of La Nucia offer numerous of recreative and cultural possibilities!